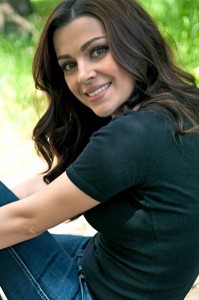 I just happened to take these still photos the week Serena was untimely ripp'd from the show. You can see that full write-up here. Aria should have been booted that week, but for some reason, they kept her on for two more weeks!?!?
Tomorrow will be the final installment of the Serena interview series and will answer all the questions you've ever had about Serena. Seriously. We cover Gay Marriage, Exfoliation, Language studies – it's the most interesting video for sure, unless you're excited about the GIADA FACE!
Serena has a great attitude about the show, loved her time on The Next Food Network Star, and can laugh at herself. Here, Serena gives us the play by play of exactly what she saw while she was singing for the judges:
You can follow Serena at her blog, SerenaPalumbo.com and on her YouTube channel here.