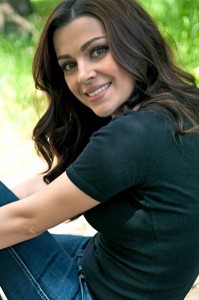 Here's the best of the rest of my interview with Serena Palumbo of The Next Food Network Star.
We went to this place called Lunella in Little Italy. I wasn't a huge fan. The Shrimp Alfredo was pretty good, though. The Prosciutto and Melon, not so much, the calamari was too many tubes and not enough tentacles, but it was good. NOTHING like Giacomo's in the Boston, though. Boston's Little Italy is so much prettier than NYC's. One of the major factors contributing to the superior look and feel is the layout of the area itself.
NYC's Little Italy: Mulberry. Boston's Little Italy: The Entire North End. You could say that it's just Hanover street, and I would have a slightly less difficult time defending that argument as a devil's advocate would have defending my Mulberry claim. The streets aren't as wide, the buildings aren't as uniform. It feels like an old world European city, not like a planned, laid out American one. They should close Hanover Street to traffic and let the restaurants use the sidewalks in the summer. It would really increase the real estate demand in that area.
Enough about zoning laws; here's Serena: