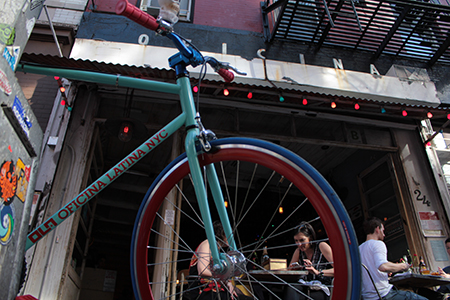 I really enjoyed eating at Oficina Latina. The thing that I enjoyed the most was talking to the owners, Paolo and Max. These guys are passionate. They're passionate about food, travel, and design. All three things about which I am also passionate. It's so much fun to talk with people who share your outlook on life. I really think these guys have it down.
When you go into Oficina Latina, you notice the decor immediately. The corrugated metal sheet roofing that acts as the awning for the outdoor seating area is a perfect touch. There is no roof more ubiquitous along the Pan-American highway then the corrugated metal roof. I forgot to mention, the theme of the restaurant is a culinary tour along the Pan-American highway. This road is near and dear to my heart, as I've spent many hours on a motorcycle along the coastlines of these Spanish-speaking countries, and a greater number of hours in buses on the same roads. I am just a huge fan of this cuisine.
We started with some cocktails. Below is the Prickly Pear Mojito: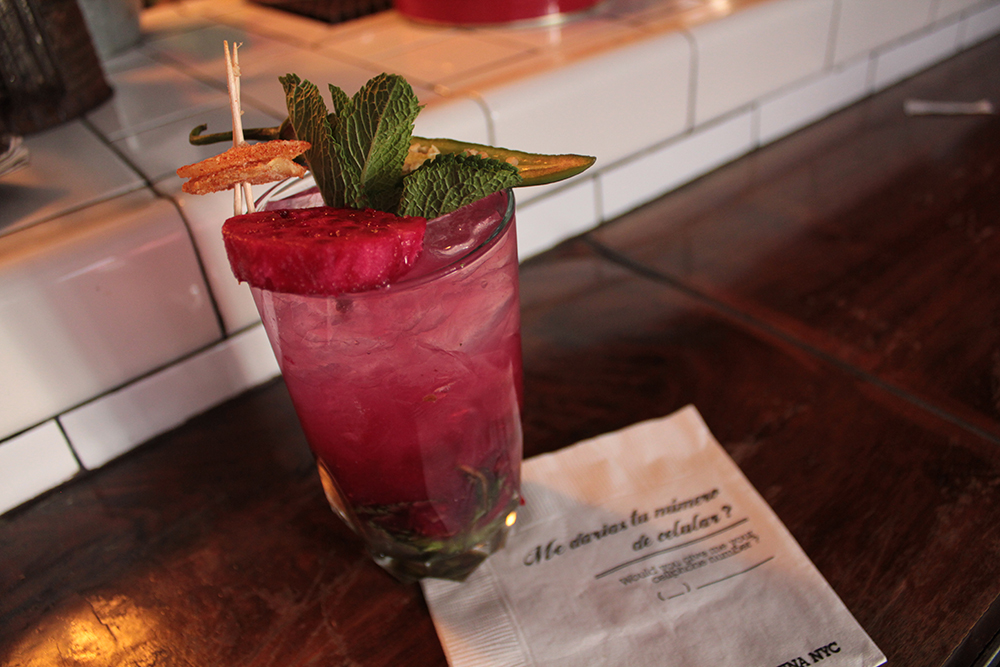 I think this one is the Ancho Litchi Mezcalita: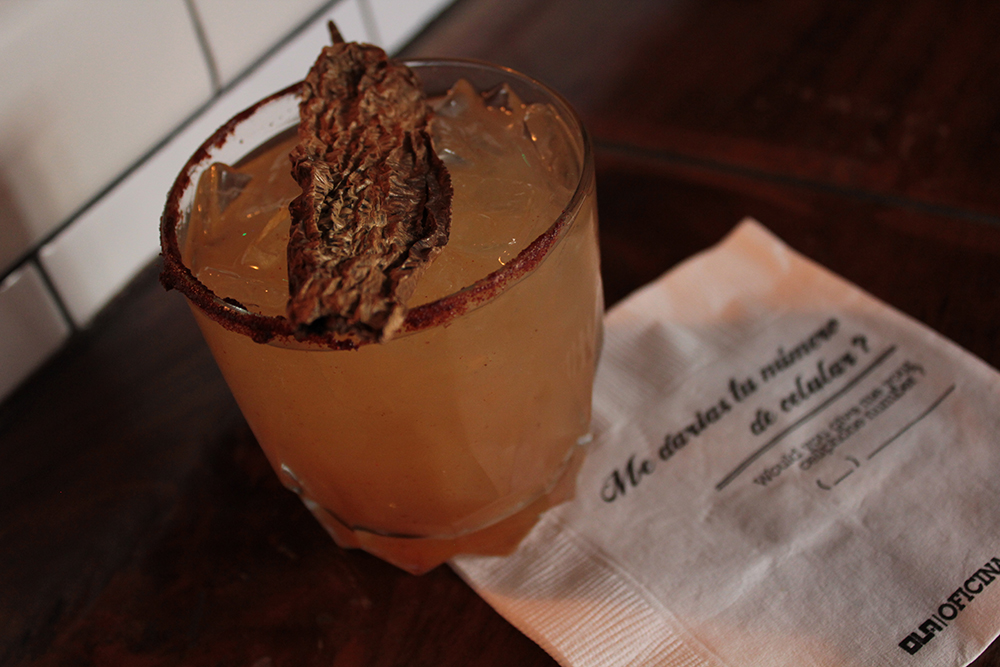 Not to be confused with the Margarita. I could be wrong about these, I'm reaching out to the guys for clarification, so you could see some edits here in the future.
Luis is the bartenders name, and he was from a town outside of Cuenca, Ecuador. One of the top cities at which Americans retire in South America. Solid cocktailer, this guy.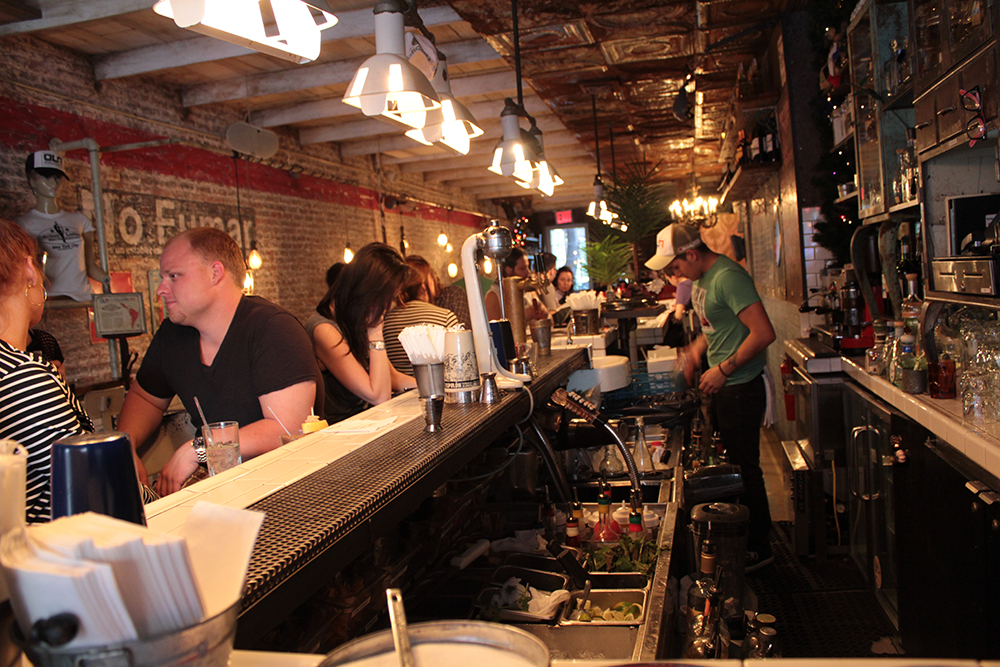 These are the Scottish Raw Salmon Arepas: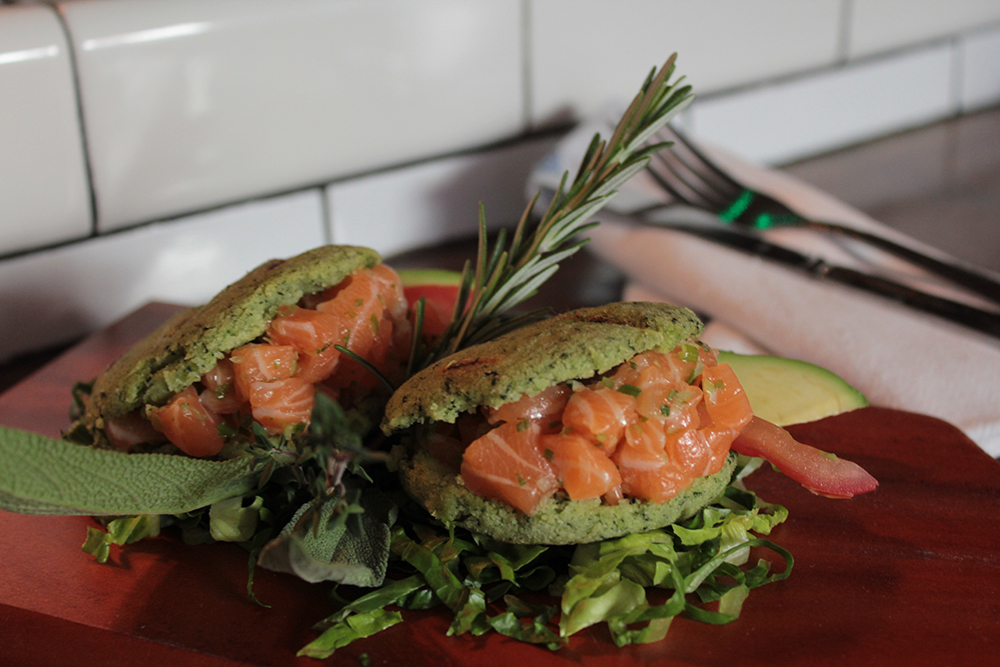 Fresh and light. A nice starter that takes the edge off. Then, the paella de marisco: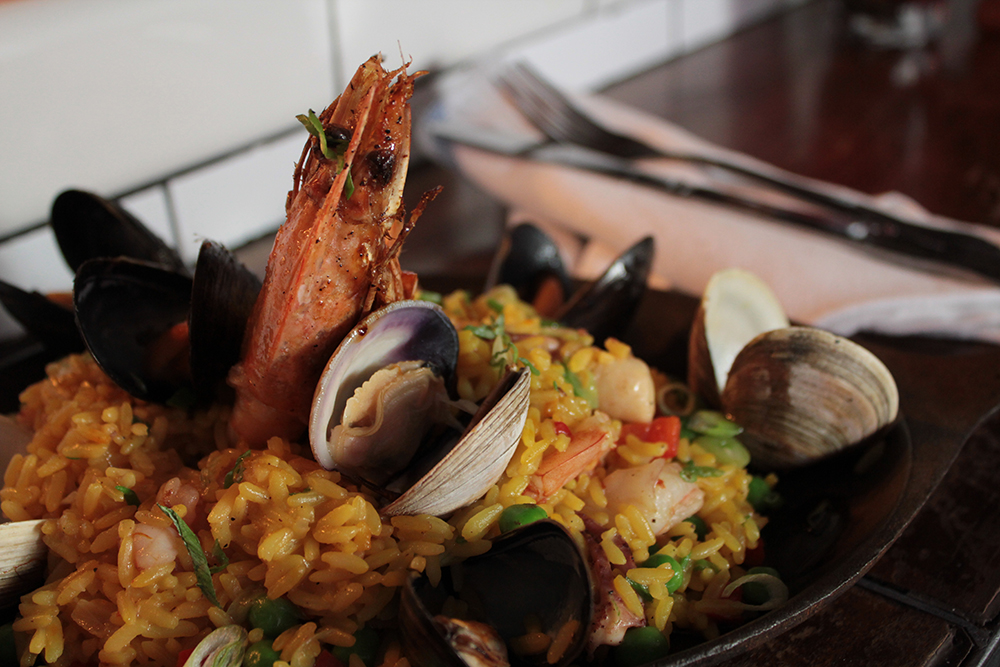 I was really excited for this one. A very satisfying, true to the paella you see in 40″ diameter pots down in Mexico City. Lots of seafood. Then, the fat plate of Camarones Al Ajillo: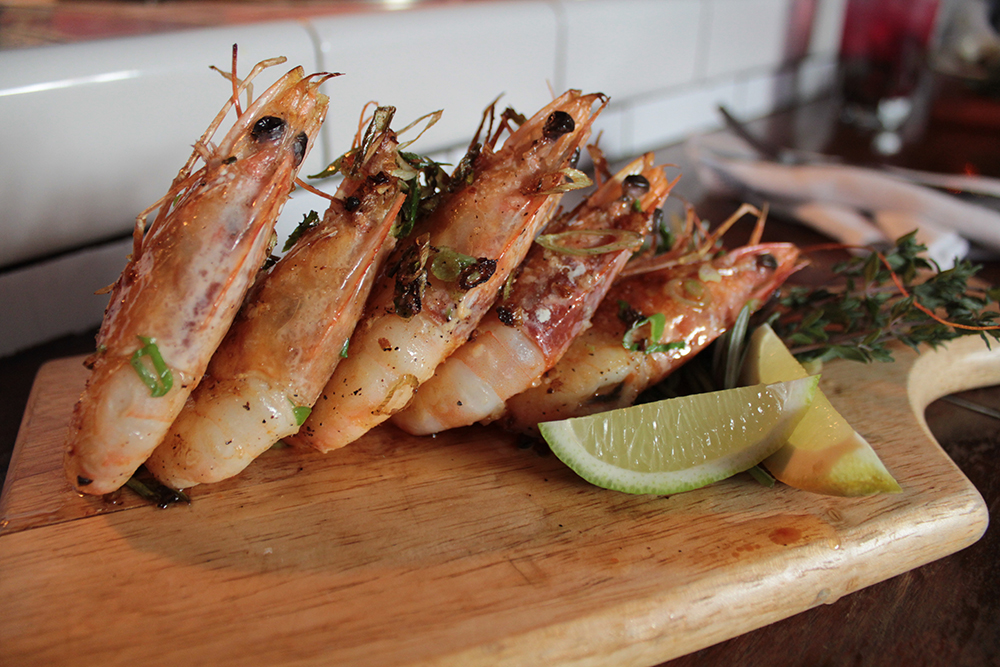 Such big and juicy shrimp, they might scare the cat.
Finally, the Grapefruit Ceviche:
A little daring with the grapefruit, but they pulled it off. There are so many ways to make ceviche, I have had arguments about it.
The guys are designers by trade, and it shows in the great ambiance here. If you're dining out or having drinks, you always want to go to a place where you would think the cool people are going to be. When you walk into Oficina Latina, you know you're there.
My favorite was the Paella, I ate the whole thing. Even so, you could probably live off the cocktails here – they're the standouts. Come for the cocktails, stay for the cocktails. Have some Paella and some of those humongous shrimp if you get hungry before you get too drunk.
Oficina Latina
24 Prince St
New York, NY 10012
(646) 381-2555