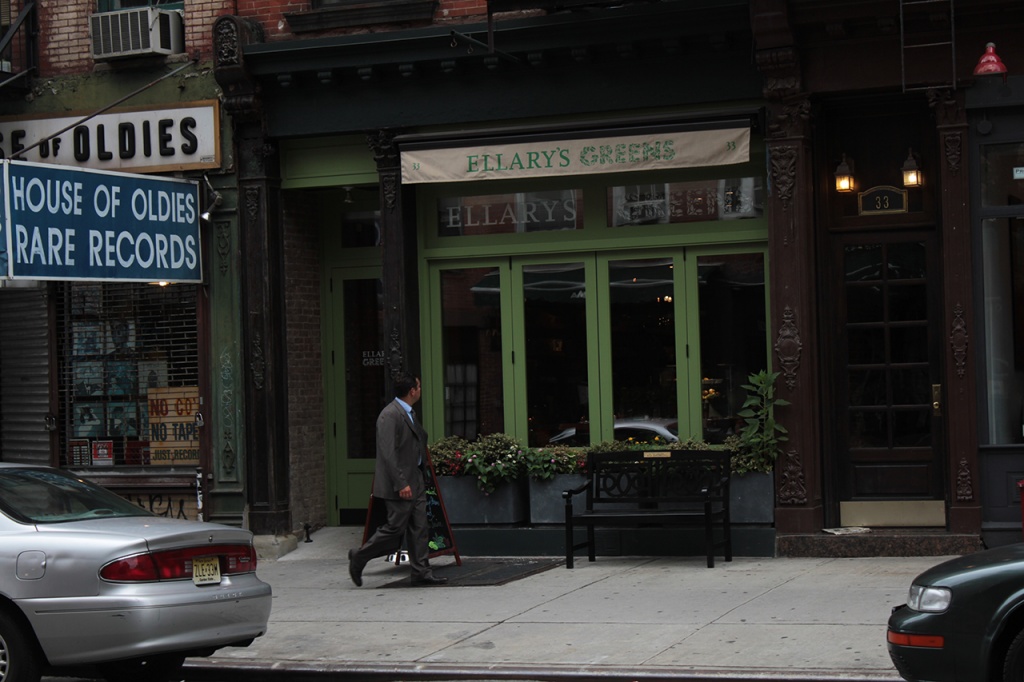 This new West Village establishment had a lot of thought put into it. It is the first foray into restaurants for the New Orleans native Leith Hill. She's just as energetic and vibrant as the drinks they serve here.
When you arrive, the bright light streaming in from the future herb garden in back and the die-cut leaf screen overhead gives you the feeling of walking into a forest. It's a very well done restaurant and it doesn't seem like an expense was spared. It's good to know that there's wifi and an abundance of plugs for any temporary officeless workers.
A very welcoming place.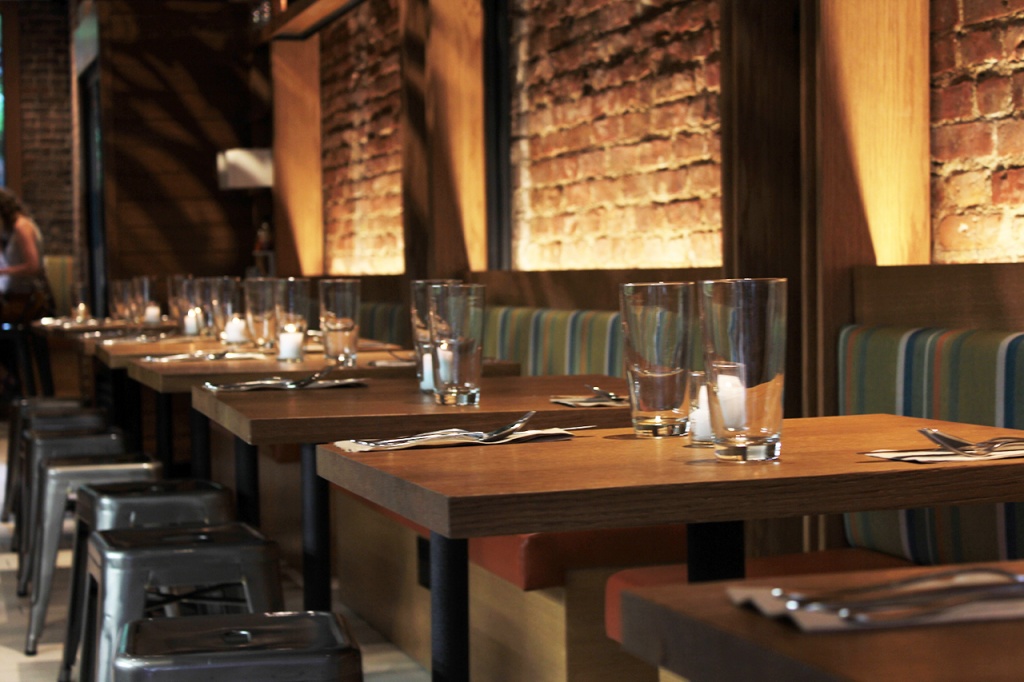 Dining Room
Onto the food.
Alex Oefeli is a Swiss born chef most recently at Whole Foods in Tribeca. He brings some European style to this fresh concept.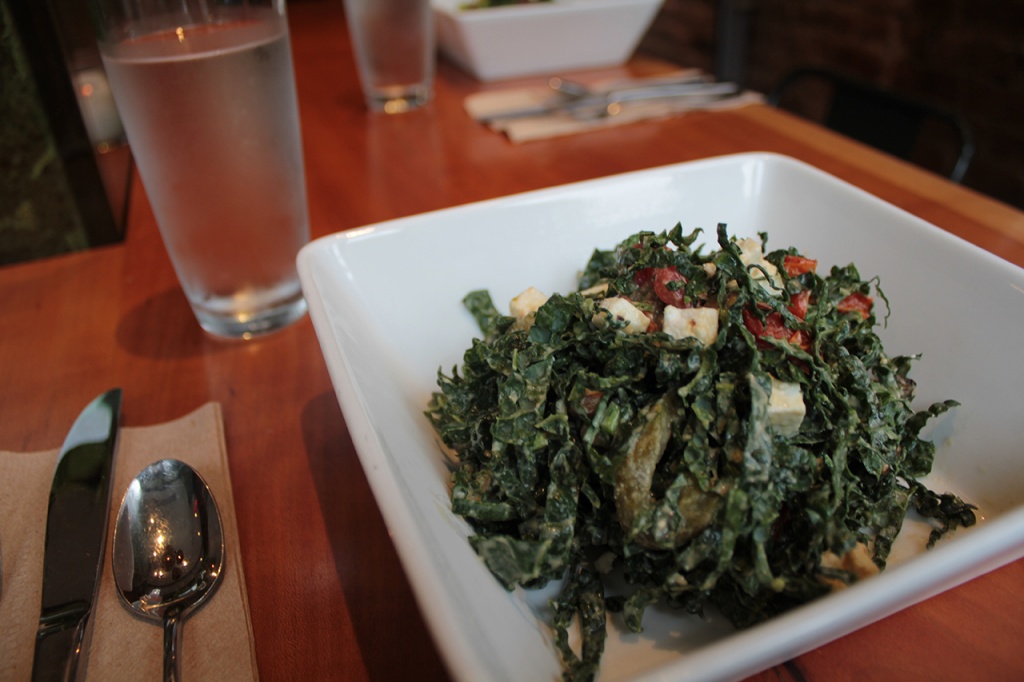 Tuscan Kale Salad
The kale salad was bright and crisp. It was just about the goatiest feta that I've ever had.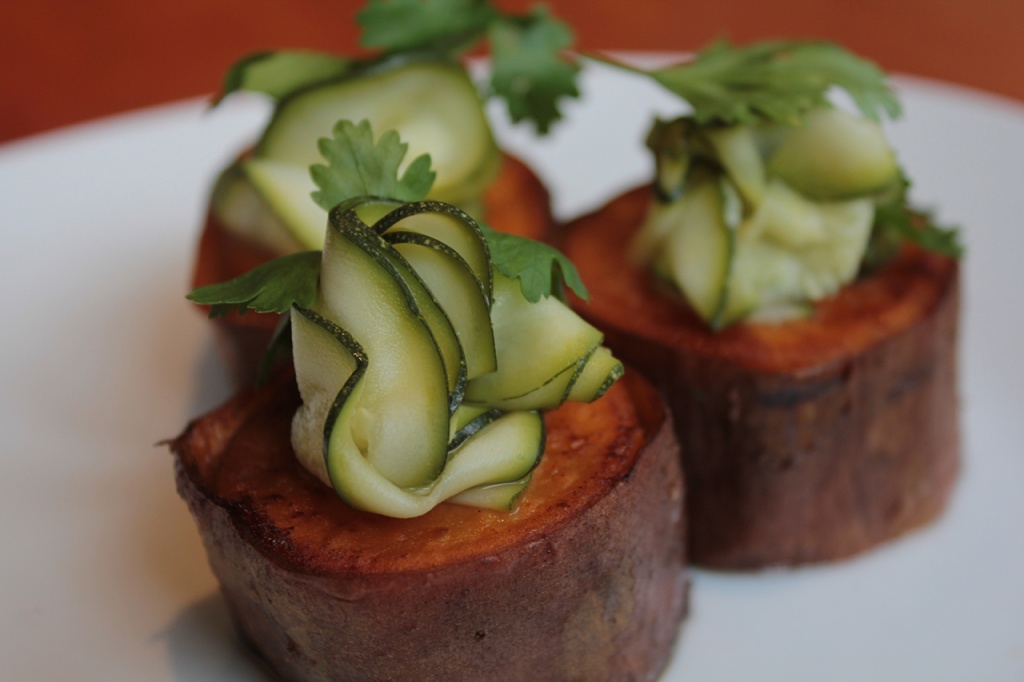 Pan Roasted Sweet Potato
A quick bite to get you started and solve your hunger problems immediately. I love things like this; just something that, if you've been holding off a long time for lunch or dinner, will immediately satisfy you.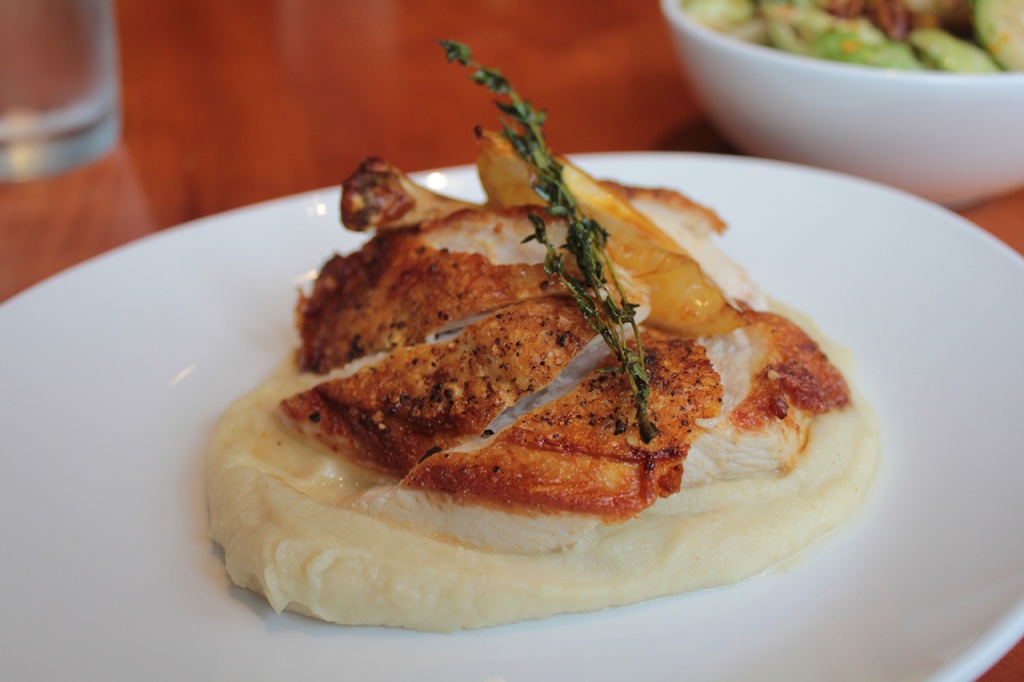 Crispy Organic Chicken Breast
My favorite entreé. It was similar to a chicken-under-a-brick and had a celeriac puree in place of mashed potatoes. That was a winner for me. The chicken skin gave a healthy crunch when approached, this one is a redo.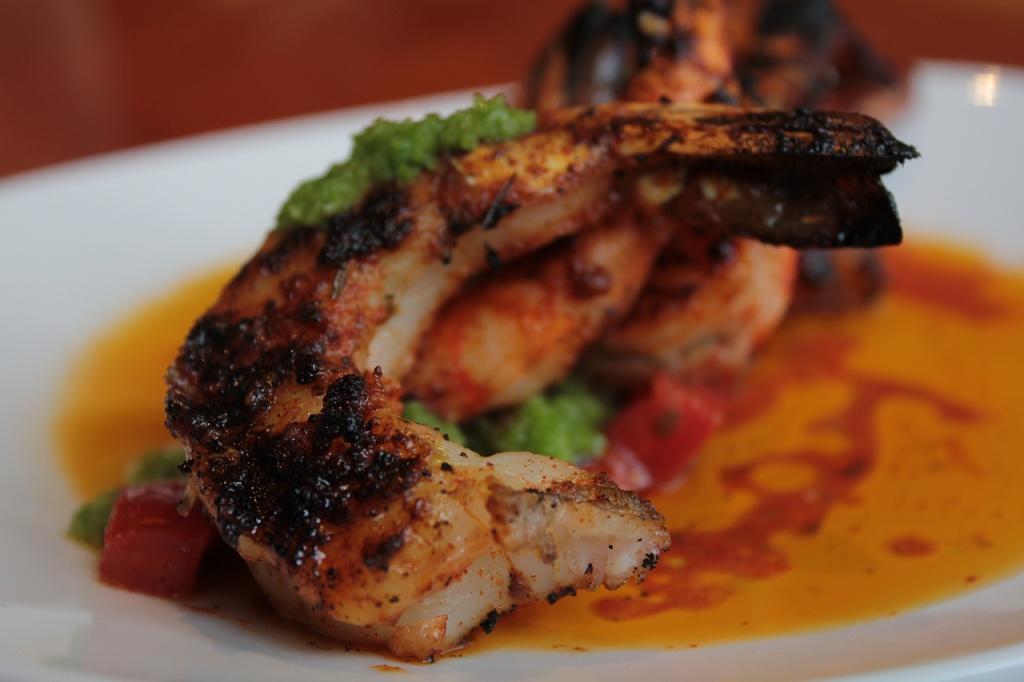 Grilled Cajun Shrimp
Loved the char on that shrimp. Just a tad spicy as well!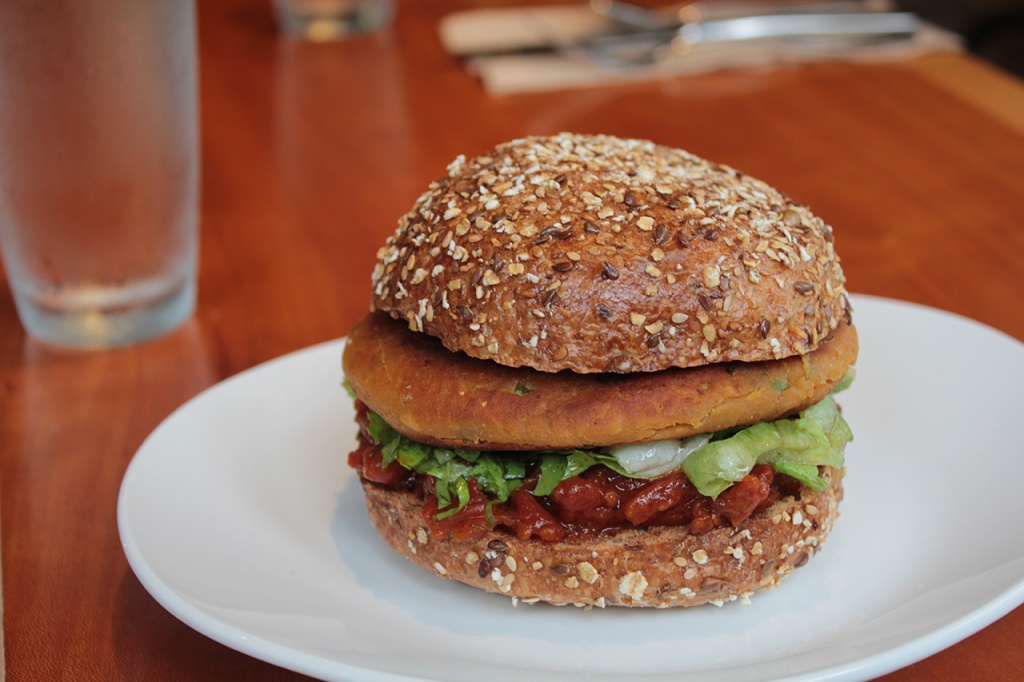 Chickpea Burger
This was interesting, although the bun is a bit bulky. I remember the last time I had a veggie burger – it was in Mancora at Loki Hostel – I remember thinking that if veggie burgers were this good, I'd order them all the time. This one comes close. Could use more condiments.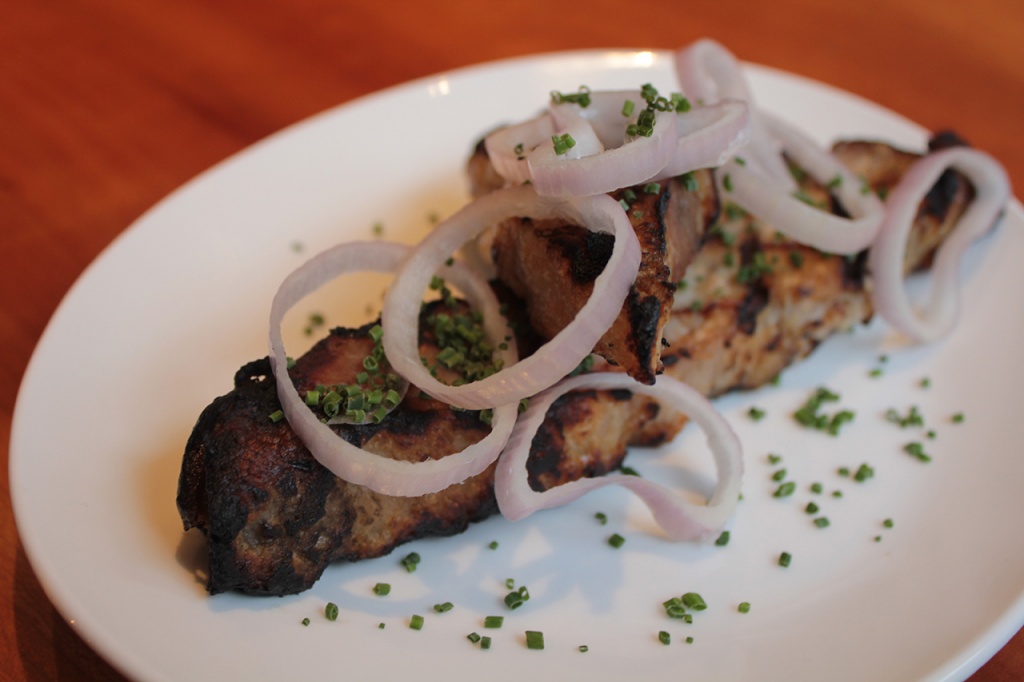 House Cured Grilled & Smoked Bacon
This thick beast is definitely a share item, similar to the bacon at Peter Luger's. Although the chef said the BLT doesn't have mayo. I would bring a mayo packet. I love me some mayo. Smoky and delicious.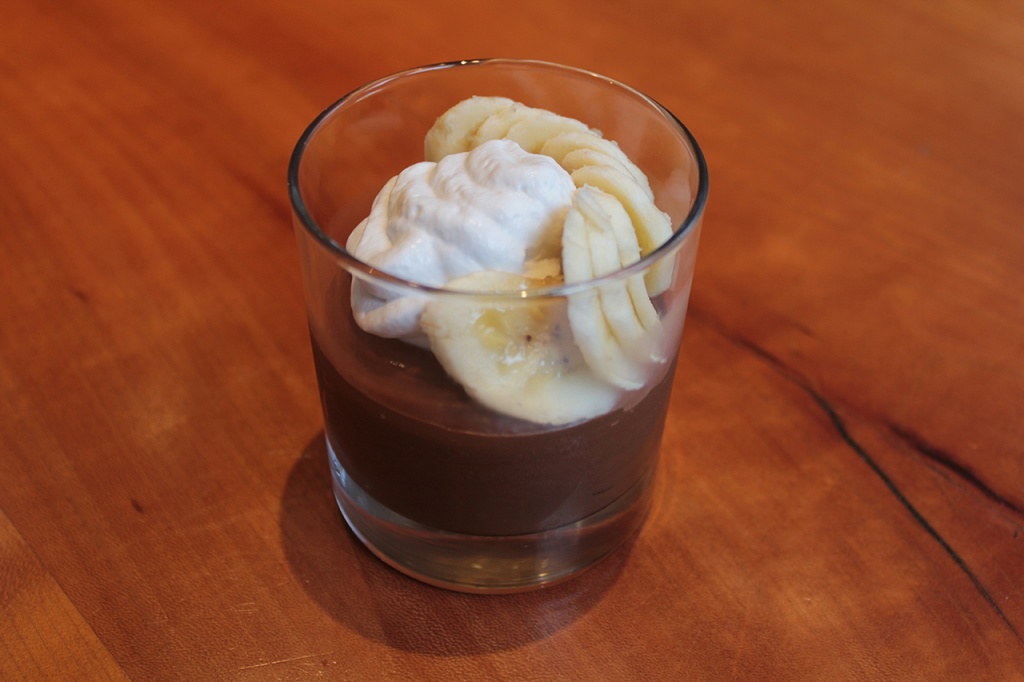 Dairy-Free Chocolate Mousse
This was pretty special. The whipped cream was simply whipped coconut butter and the mousse was made with avocado. A must-eat for lactose intolerant dessert lovers.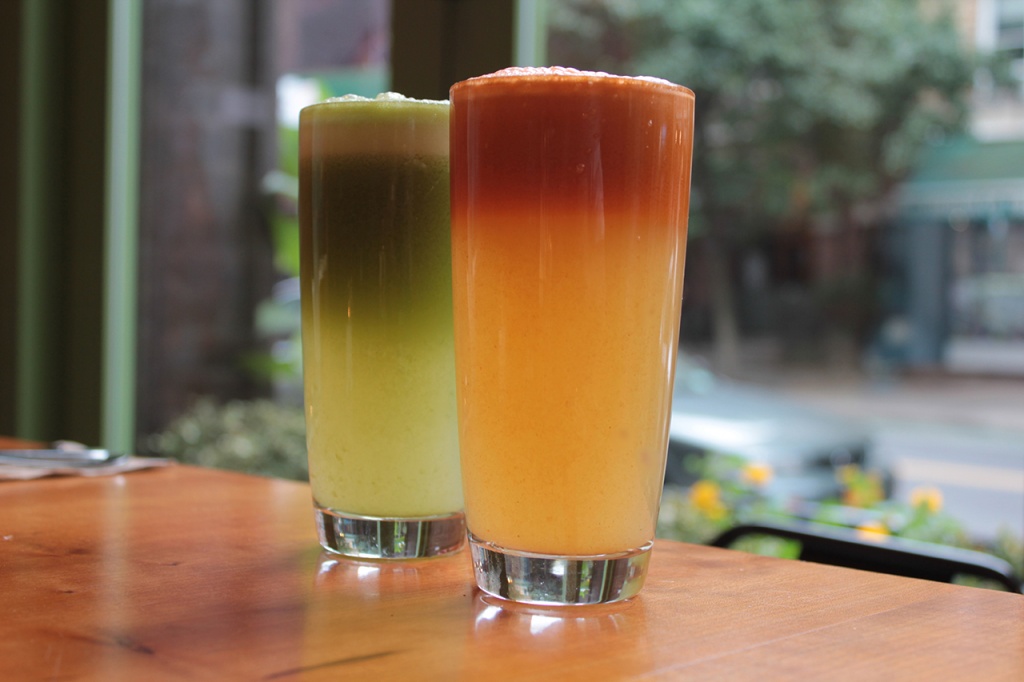 The Lighten-Up and the Sunshine
The Sunshine: carrot, green apple, lemon, ginger, mint
The Lighten-Up: apple, lemon, fennel
The Sunshine was the winner here. I finished it even though I was full at this time. I couldn't control myself. The lighten up was similarly easy drinking, but I was just really excited for the Sunshine.
Drop in if you're in the West Village! My recommendations: Kale Salad, Chicken, Chocolate mousse, and definitely get the Sunshine.
Food provided by Ellary's Greens
Ellary's Greens
33 Carmine Street
(212) 920-5072